Interior
Architecture BRIO has been involved in the interior design of several high end residential apartments. We set to enhance and add value to the home owners life. In order to achieve this, a list of detailed living requirements is understood. Then, by thorough planning, a suitable space plan is derived that meets these requirements of living.
We believe in using good quality materials. Solid materials that can be crafted, as opposed to thin layers of materials. Good quality hardware that makes the operation of everyday items seamless. Finishes that age well and add character to the home over time. These are all important to our design ideology and aesthetic sensibility.
With thorough integration of services such as lighting, air conditioning and home automation, the homes become a seamless extension to everyday life.
Our interior design services include complete solutions from architectural space planning to the softer touches that go into making a home.
The initial planning and selection process is equally if not more important during interior design than the final execution. An extensive design and planning stage ensures project budgets are kept in check and the execution process on site goes on uninterrupted.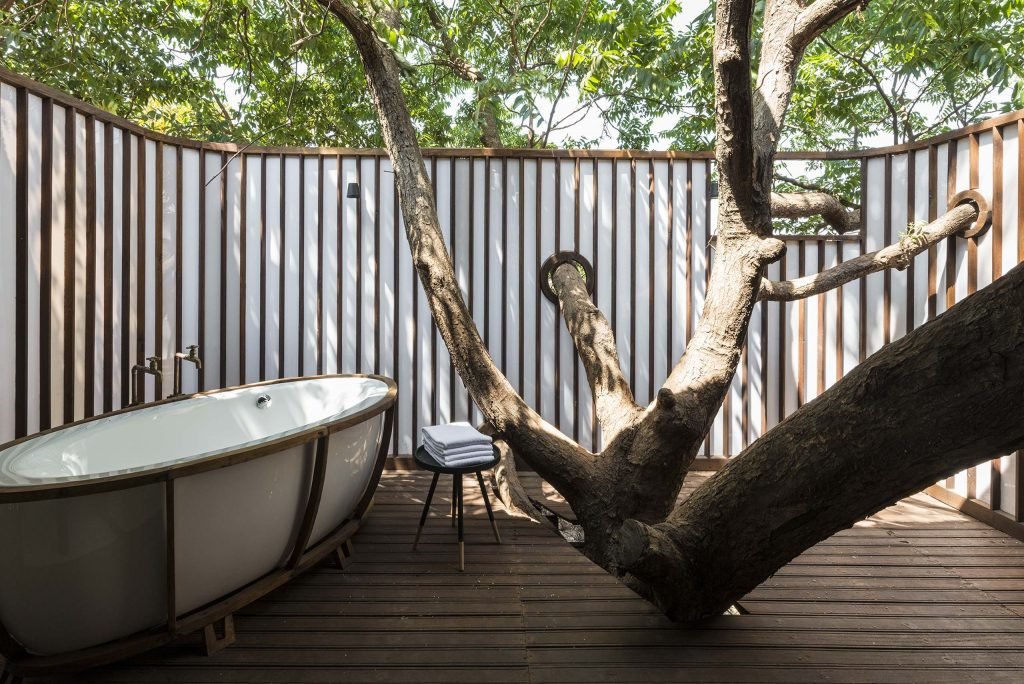 The Treehouse Villa perches on the cliff of a 160 acre hilltop 'treesort' property surrounded by a meandering river landscape. The idyllic setting in Tala on the West coast of India, is a stone's throw away from the Kuda caves. The Treehouse Villa is conceived as a celebration of this forested tropical setting with one main voluminous glazed space below a dominating thatched roof.
READ MORE