bB-Studio
In 2015 Architecture BRIO formed a dedicated design studio with the NGO billionBricks named bB-studio. It is an innovation design studio working in the field of humanitarian architecture and product the design. It collaborates with communities, NGOs and governments to provide scalable high-quality shelter and infrastructure solutions.
Together with trusted partners,  bB-studio works with communities to deeply understand their pressing needs. Hereafter the design and technology team innovates and designs high-quality shelter and infrastructure solutions to the identified problems. This is followed by a phase of prototyping and testing to assure their applicability, before it is scaled up to reach those in need.
billionBricks is a one-of-a-kind non-profit that used design and technology as its tools to innovate shelter and infrastructure solutions for the homeless and vulnerable. We develop solutions that are innovative, scalable and sustainable, creating opportunities for communities to emerge out of poverty. This approach empowers communities to replicate these solutions on their own. It not only reduces dependencies on external support, creates ownership and pride, but also unlocks untapped potential for change.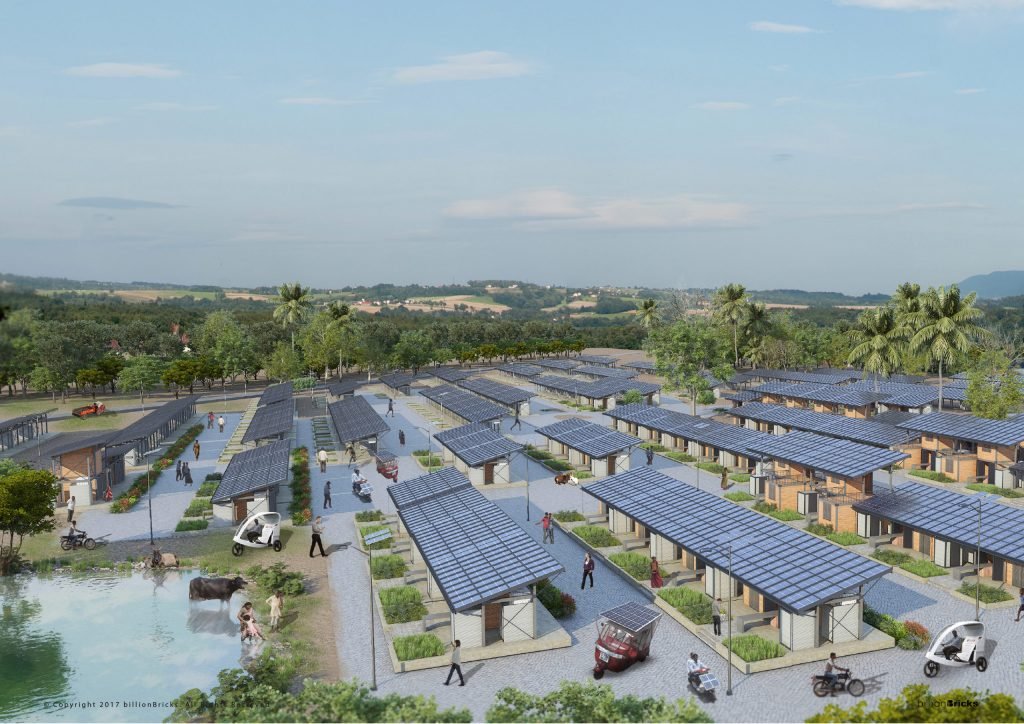 PowerHYDE is the world's first carbon positive, self financing home for the homeless. It address the scarcity of homes across rural communities and the impossibility of access to financing. It is a radical concept in housing designed for 'energy sufficiency' and 'extreme affordability'. The structure of the house is built in an indigenous prefab assembly technique that makes it easy to assemble in remote locations.
READ MORE